---
Seltene Erden
Das Gold des 21. Jahrhunderts!
---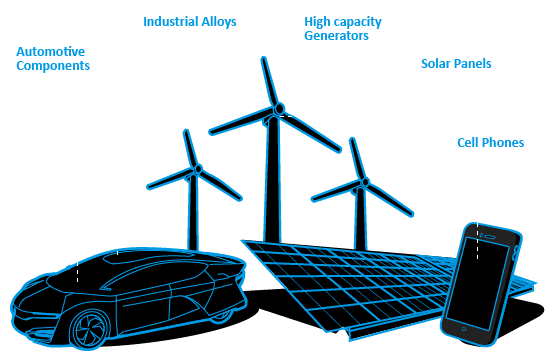 ---
Die beste Zeit seltene Erden zu kaufen? JETZT!
+ Umsatzsteuerfrei kaufen und verkaufen
+ Einfache und unbürokratische Abwicklung
+ Verkauf jederzeit möglich
+ Internationale Lagerung, zollfrei möglich
+ Über 10 Jahre Erfahrung im Rohstoffhandel
+ Exklusives Netzwerk zu Produzenten in China und Industriekäufern
+ Expertise, Beratung und Direktzugang nur HIER bei GVS

JETZT Einzelne Seltene Erden kaufen!
Jetzt kontaktieren!
Lagerung
+ Zertifizierte Industrielager in der Nähe der nachfragenden High-Tech Industrie
+ Rascher Verkauf aufgrund stragischer Lagerung jederzeit möglich
+ Mehrwertsteuerfrei kaufen und verkaufen, Internationale Zollfreilagerung
+ Jederzeitiger weltweiter Zugang zu Ihren Rohstoffen
+ Frankfurt: Tor zur Europäischen Union und Autoindustrie

Jetzt kontaktieren!
JPMorgan Says Be Ready for 40% Commodities Rally in Market Shift
2022-04-07, bloombergquint.com
Commodities could surge by as much 40% -- taking them far into record territory -- should investors boost their allocation to raw materials at a time of rising inflation, according to JPMorgan Chase & Co. While allocations appear to be above historical averages on commodities, they are not very overweight, according to strategists led by Nikolaos Panigirtzoglou. That suggests scope for gains in raw materials, they said.
Mehr dazu
---